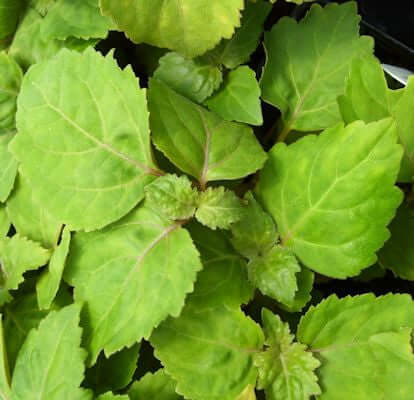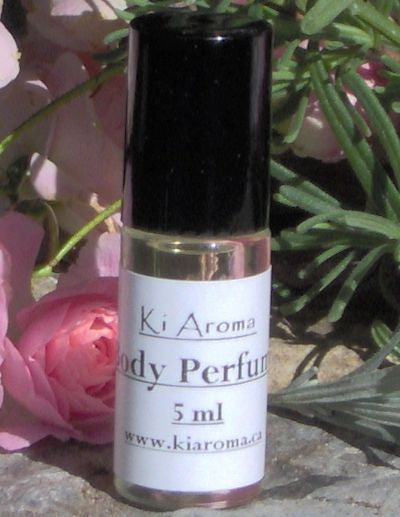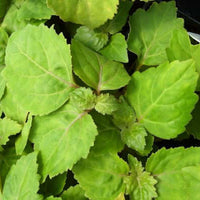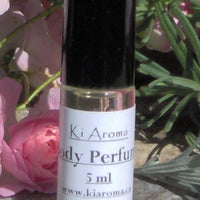 Marrakesh Delight - Aphrodisiac Aromatherapy Roll On
Marrakesh Delight - Aphrodisiac Aromatherapy Roll On is a bold and spicy blend that arouses feelings of warmth, desire and sensuality. This exotic enticing blend will enhance confidence and romance while creating an atmosphere of positive vibes.

Use Marrakesh Delight Roll On as a Natural Aromatherapy Perfume, Inhalant or Aromatherapy Massage Oil. Apply to wrists, neck, temples or other pulse points, as you would a perfume. To use as an inhalant, wave the roll on under nose and inhale deeply. Portable, convenient and perfect for Aromatherapy on-the-go.

Marrakesh Delight - Aphrodisiac Aromatherapy Roll On is a sensual blend made with the pure Essential Oils and Absolutes of Black Pepper, Cedarwood, Cinnamon, Clove, Lime, Patchouli, Vanilla and Vetiver diluted in Jojoba Oil.

Black Pepper Essential Oil is known to be grounding, warming, inspiring and will encourage a romantic mood.

Cedarwood Essential Oil is known to be relaxing, comforting, reduce stress and create an atmosphere of harmony.

Cinnamon Essential Oil is known to be stimulating, comforting and sense enhancing while diminishing feelings of depression and exhaustion.

Clove Essential Oil is known to be stimulating, warming and comforting, promoting greater self-assurance and confidence.

Lime Essential Oil is reputed to be rejuvenating, cheering and inspiring, promoting feelings of positivity and harmony.

Patchouli Essential Oil is known to be grounding, balancing and calming, creating an atmosphere of harmony and peace.

Vanilla Absolute Oil is known to relax the mind, reduce anxiety and uplift the mood promoting an atmosphere of peace, love and sensual romance.

Vetiver Essential Oil is known to be grounding, sensuous and deeply calming, helping to reduce stress and balancing excessive energy.

Jojoba Golden Carrier Oil is actually a liquid wax that closely resembles the skin's own natural oil (sebum). Jojoba is a light oil that penetrates deeply and absorbs quickly. It is profoundly nourishing for both skin and hair, as it is rich in vitamins, antioxidants and fatty acids.

INCI Names: Piper Nigrum (Black Pepper) Seed Oil, Cedrus Deodara Wood Oil, Cinnamomum Zeylanicum Leaf Oil, Eugenia Caryophyllus (Clove) Flower Oil, Citrus Aurantifolia (Lime) Peel Oil, Pogostemon Cablin (Patchouli) Leaf Oil, Vanilla Planifolia Extract, Vetivera Zizanoides (Vetiver) Root Oil, Simmondsia chinensis (Jojoba) Seed Oil

Cautions: To avoid possible skin sensitivities, we recommend a skin patch before use. Avoid contact with eyes, nose or other mucous membranes. Avoid during pregnancy. For external use only.

Packaging:
5ml (1/6oz) Clear Glass Bottle with Roll On Cap
10ml (1/3oz) Clear Glass Bottle with Roll On Cap

Aromatherapy Massage or Bath Oil: Apply to your wrists, just as you would use a perfume or use as a Massage or Body Oil.
Inhale: Simply open the bottle and inhale, or put a 1-2 drops on a tissue or cotton ball. Add 10-15 drops to an empty personal Inhaler.
Diffuse: Add 5-10 drops to a Room or Vehicle Diffuser.
Mist Spray: Add a few drops to spray bottle with water and use as a room air freshener, linen spray, toner or vehicle deodorizer.
Soap: Add 3-5% to a natural unscented Liquid Soap or other aroma free cleaning products.
Create Your Own unique Aromatherapy Creams, Lotions, Massage Bars, or Bath, Body & Hair Care products. (Add 3-5%).
We have a 100% Customer Satisfaction Guarantee. Any item can be returned within two weeks of receipt of your order for a full product refund.
Processing Time: Orders are typically processed the same day and shipped out the next business day.

Free Shipping* over $99
Economical Flat Rate Shipping* under $99
All orders are shipped via Canada Post Expedited (Carbon Neutral). Tracking number is provided with each order. We ship within Canada only.

Shipping Times:
BC - 1-3 business days
AB, SK, MB - 2-4 business days
ON, QC - 3-7 business days
NT,NU,YT - 4-8 business days
NB, NS, NL, PE - 5-8 business days

*Free Shipping is calculated on your order subtotal after coupons and discounts and before shipping & taxes.