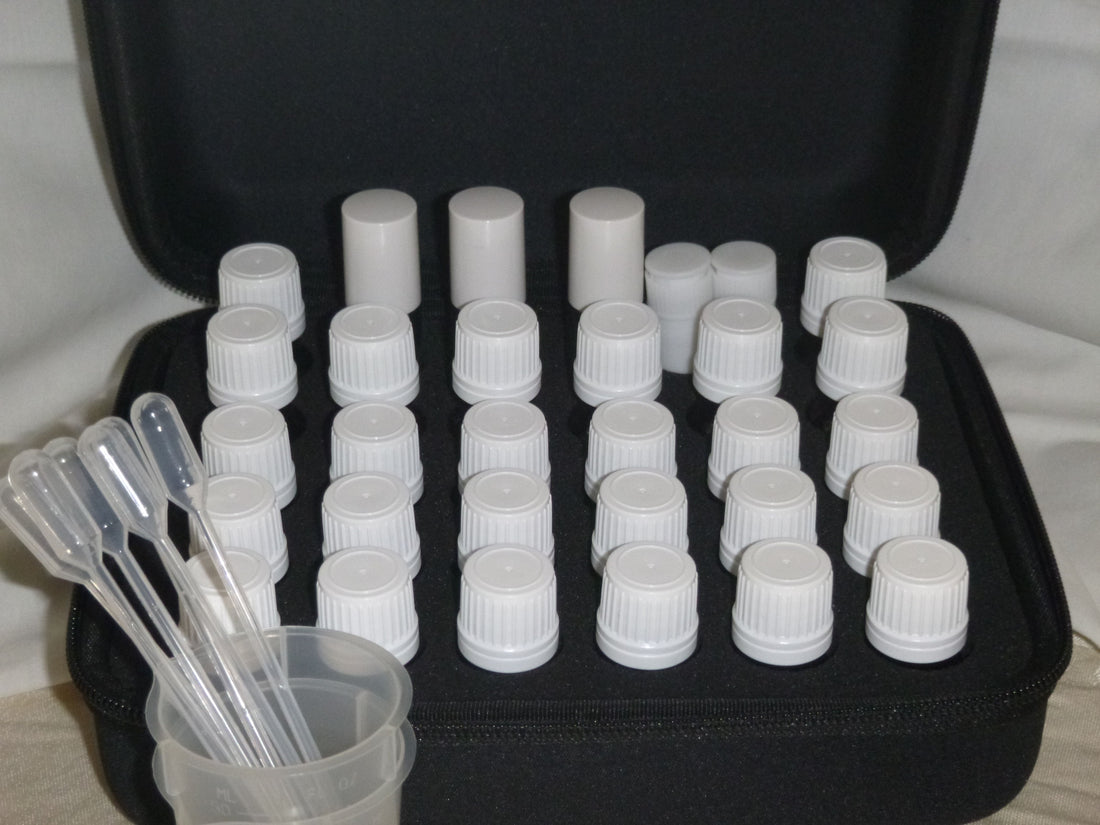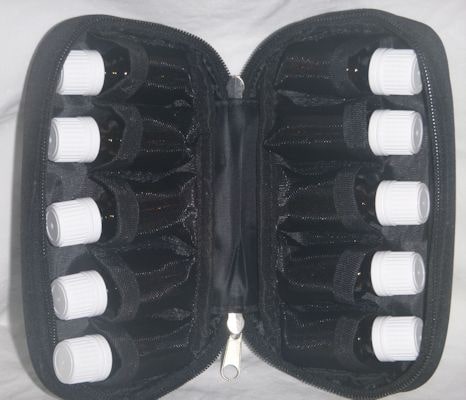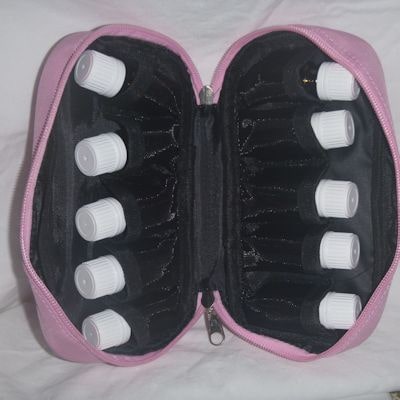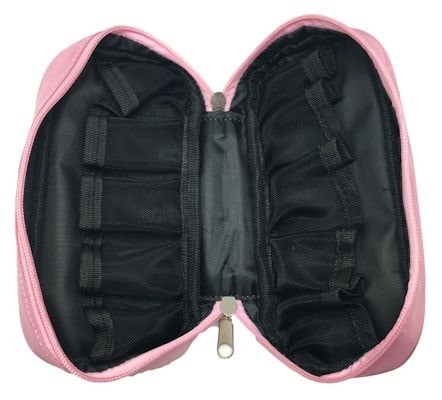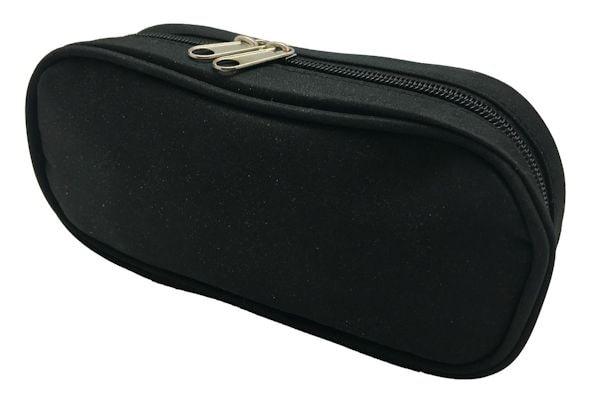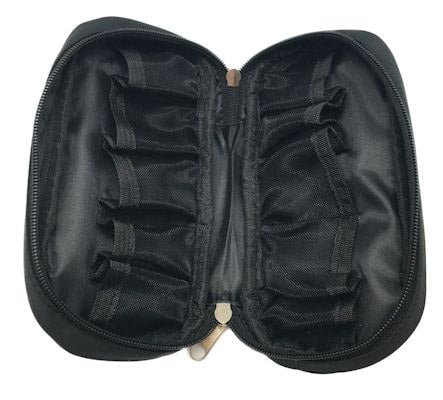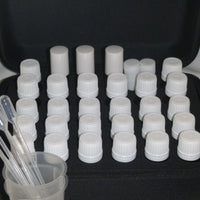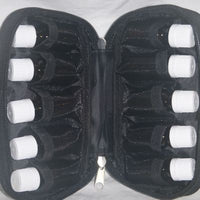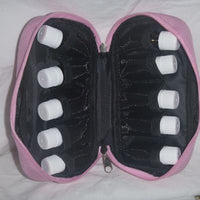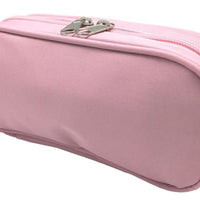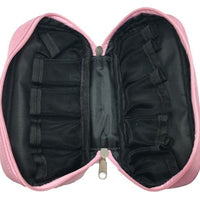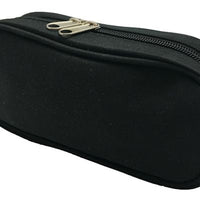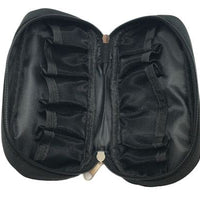 Premium Sampler Aromatherapy Essential Oils Kit 30
37% PRICE DROP - Price drop is is reflected in pricing.

Ki Aroma's Premium Aromatherapy Essential Oils Kit is a fabulous gift for anyone and has everything you will need to explore the world of Aromatherapy with Pure Essential and Carrier Oils. This professional grade Aromatherapy Essential Oils Kit has everything you will need to create your own Aromatherapy Essential Oil Blends.

This comprehensive Aromatherapy Essential Oils Kit includes 14 of the most popular pure Essential Oils, 4 popular 5% Dilutions in Jojoba, 3 Infused Herbal Oils, 6 Carrier Oils and an accessory kit containing: 2 empty Roll On Bottles, 2 empty Nasal Inhalers, 2 reusable Measuring Beakers and 6 Pipettes.

You can also purchase our optional professional hard shell zippered case or convenient padded travel bag, making this kit a great gift idea, and exceptional value too.

The Essential Oils Travel Bag is perfect for storing and organizing your Essential Oils wherever you go. This professional quality cushioned case has 10 mesh pouches and a sturdy zipper to keep your treasured Essential Oils safe and secure. This bag will fit conveniently into your purse, backpack or briefcase for easy access. Comes in either classic black or rose.

Premium Aromatherapy Essential Oils Kit Contents:
14x5ml Essential Oils
5ml Cedarwood Essential Oil
5ml Cinnamon Leaf Essential Oil
5ml Eucalyptus Essential Oil
5ml Frankincense Serrata Essential Oil
5ml Grapefruit Pink Essential Oil
5ml Lavender Bulgarian Essential Oil
5ml Lemon Essential Oil
5ml Lemongrass Essential Oil
5ml Orange Sweet Essential Oil
5ml Palmarosa Essential Oil
5ml Patchouli Essential Oil
5ml Rosemary Essential Oil
5ml Peppermint Japanese Essential Oil
5ml Tea Tree Australian Essential Oil
4x5ml 5% Dilutions in Jojoba
5ml Chamomile Roman 5% in Jojoba
5ml Rose Geranium 5% in Jojoba
5ml Clary Sage 5% in Jojoba
5ml Vanilla Absolute 5% in Jojoba
3x5ml Infused Herbal Oils
5ml Arnica Infused Herbal Oil
5ml Calendula Infused Herbal Oil
5ml St John's Wort Infused Herbal Oil
6x10ml Carrier Oils
10ml Sweet Almond Carrier Oil
10ml Apricot Carrier Oil
10ml Coconut Fractionated Oil
10ml Grapeseed Oil
10ml Jojoba Carrier Oil
10ml Sunflower Oil
Accessories
3x5ml Empty Roller Bottles
2 Empty Nasal Inhalers
2 Measuring Beakers
6 Pipettes
Any of the above items in this Aromatherapy starter kit may be substituted for equivalent 5ml or 10ml items of equal or lesser value. Choose from Ki Aromas extensive Catalogue of Essential Oils, 5% Dilutions, Absolutes, Infused Herbal Oils and Carrier Oils. For example: 5ml Rosemary Essential Oil may be substituted for 5ml Pine Scotch Essential Oil, as they are of equal or lesser value. Please make note of any substitutions in the comments section of your order.
We have a 100% Customer Satisfaction Guarantee. Any item can be returned within two weeks of receipt of your order for a full product refund.
Processing Time: Orders are typically processed the same day and shipped out the next business day.

Free Shipping* over $99
Economical Flat Rate Shipping* under $99
All orders are shipped via Canada Post Expedited (Carbon Neutral). Tracking number is provided with each order. We ship within Canada only.

Shipping Times:
BC - 1-3 business days
AB, SK, MB - 2-4 business days
ON, QC - 3-7 business days
NT,NU,YT - 4-8 business days
NB, NS, NL, PE - 5-8 business days

*Free Shipping is calculated on your order subtotal after coupons and discounts and before shipping & taxes.